Language Courses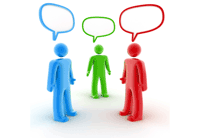 Home
»
Languages
Courses on Languages various languages from various parts of the world. Such languages include Afrikaans, Swahili, Spanish, English among others that will certainly equip you with the knowledge on your favorite. Browse through and find one that you are looking for.
List of free online Languages Courses
Learn German, Italian, French, Chinese,Spanish and 45 more languages easily by viewing words and phrases with each proper verbal samples. The website covers 100 basic tutorials on each 50 languages. It is fairly easy to join and study on the website.

A very extensive parleur. Here you can practise words and phrases in over 60 languages.
Sub-categories to Languages