Finance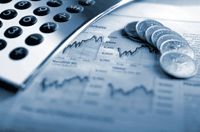 Home
»
Business
»
Finance
Learn quickly from free finance and economic online courses for your business or work. Several lessons are available for you to choose, like basic finance or accounting. Progress gradually as you make improvements and make use of what you get from free finance and economic lessons online.
List of free online Finance Courses
MIT offers an online-course in financial economy, with focus on investments and the stock market. There are several interesting lectures to watch.
Sub-categories to Finance