Icelandic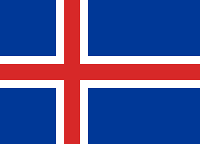 Home
»
Languages
»
Icelandic
Speak Icelandic fluently through web tutorials offered for free. With 325,000 speakers within Iceland, the language is also spoken by 15,000 individuals scattered all over Denmark, Canada and the United States. It is known for its Germanic origins, which explains why its grammatical and usage principles are based largely on it. Acquaint yourself with Icelandic, Iceland's primarily spoken language by enrolling in free tutorials online.
List of free online Icelandic Courses
A compilation of the most popular Icelandic Language tutorials from professionals and/or native Icelandic speakers in YouTube.

The website offers uniquely different Icelandic words with English explanation to help starters begin to adapt the specific language easily.

An extensive (43 parts) text based beginners course in Icelandic. It contains words, phrases and grammar.
There are no subcategories for this category