Hungarian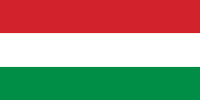 Home
»
Languages
»
Hungarian
This section gives you several options to learn Hungarian language online for free. Officially spoken by the people of Hungary, Hungarian also makes it as the European Union's official language, among 24 others. Called "Magyar" in the Hungarian speaking country, this language is also used by neighboring nations to communicate, such as Ukraine, Romania, Slovenia, Austria, Serbia and Slovakia. At least 13 million people are native speakers of the language, which was standardized during the 19th and 20th centuries. Learn more about Hungarian language and how to speak it fluently by getting online tutorials that won't cost you anything.
List of free online Hungarian Courses
The website looks well ordered and user friendly. It focuses on teaching Hungarian language via audios but only the basics are available to take for free.

The website have amazing features for Hungarian Language learners that will easily level up their knowledge and skills.

An introductory course in Hungarian with the most prominent phrases and words.
There are no subcategories for this category